Visual merchandisers
Back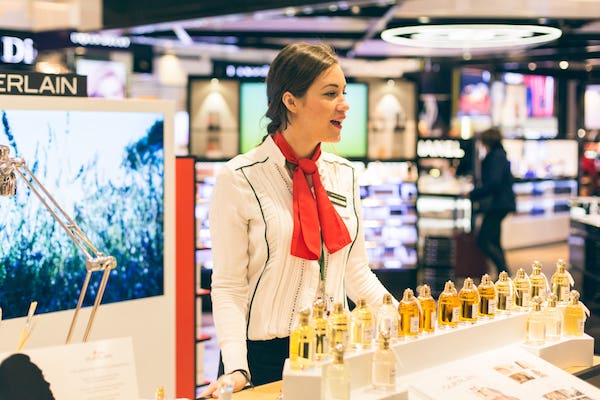 Merchandising is a technique of presenting products in a shop, aiming to make them more attractive and to encourage the consumer to buy. Visual merchandisers must ensure that the products on the shelves are correctly displayed (storage, position).
Arrangement & monitoring of merchandising in the shop
Contact with managers about visual problems
Order of testers
Implementation of POS and various visual aids
Can't find the service that's perfect for you?
LBL Travel Retail is growing! We are always in search of new talent!
Contact us